Toyota Crossovers and Minivans for Sale in Ontario

Discover Toyota's Impressive Stable of Crossovers, SUVs and Minivans for Sale at Maple Toyota in Maple, Ontario
It's no secret that Toyota has something for everyone, and those who require more space, power and capability than those of a traditional sedan have plenty to choose from among Toyota's line of crossovers, SUVs and minivans, Toyota has you covered. Maple Toyota is proud to offer customers in Maple, Ontario, a wide range of Toyota vehicles. Those based in Maple, Ontario and the neighbouring areas of Vaughan, Richmond Hill, Markham, and North York can visit our Maple Toyota dealership today to get acquainted with the Japanese automotive luminary's fleet and leave at the wheel of the Toyota that best suits their needs in no time.
2022 Toyota RAV4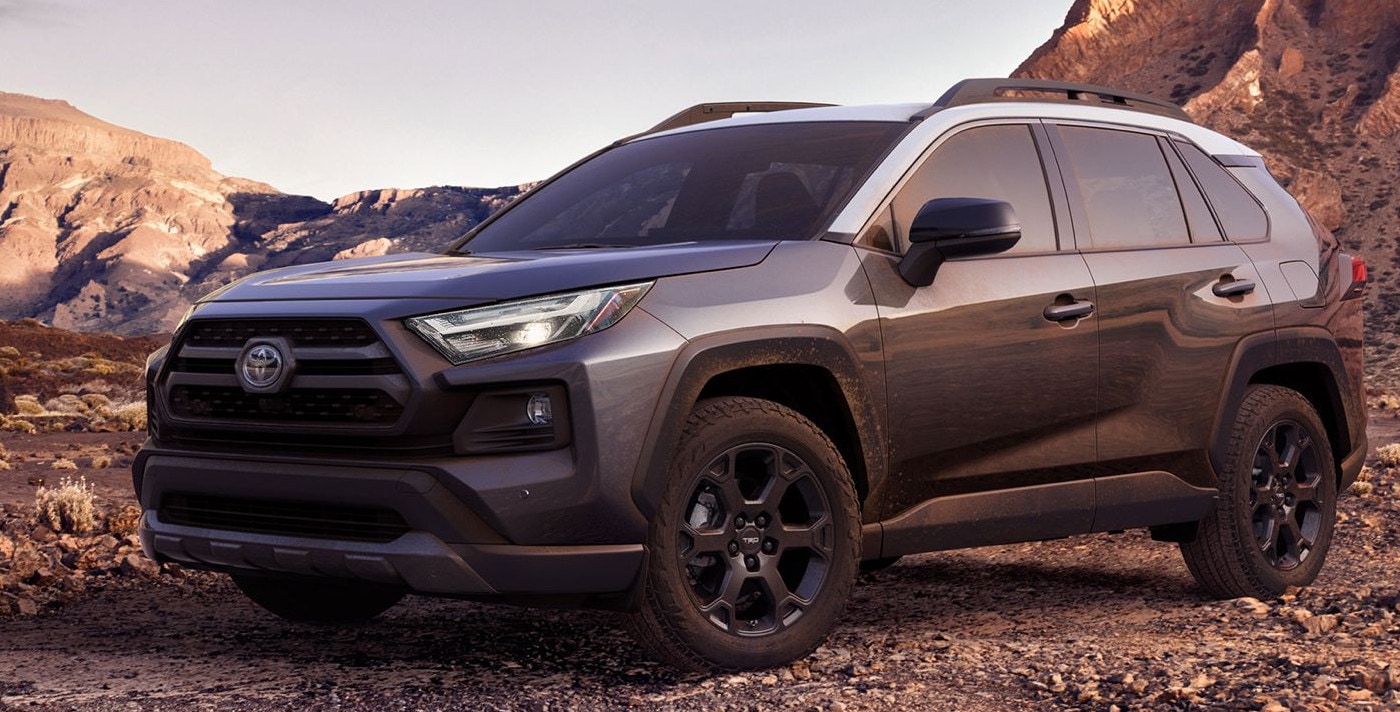 Compact Toyota SUVs
If you're looking for ultimate versatility, then a compact SUV is perfect for you. The 2022 Toyota RAV4 is a reliable SUV with rugged styling. It can come in either front-wheel drive or all-wheel drive and has plenty of safety features, such as adaptive cruise control, lane-departure warning, and automated emergency braking. The spacious RAV4 has a 2.5-litre four-cylinder engine producing 203 horsepower. The 2022 RAV4 is now available with a plug-in hybrid and hybrid-electric powertrain that is fuel-efficient and powerful.
2022 Toyota Highlander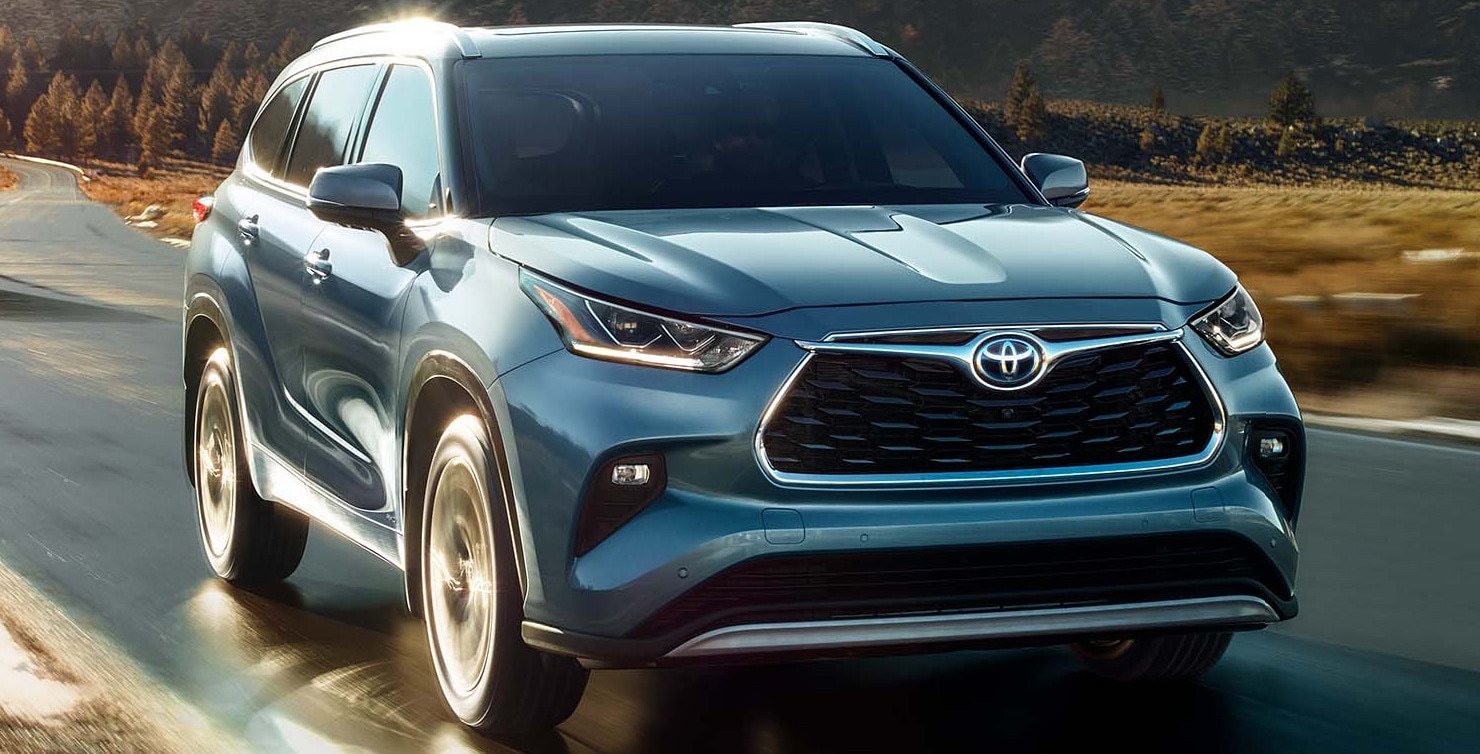 Midsize Toyota SUVs
The 2022 Toyota Highlander is a midsize SUV that can comfortably fit seven or eight passengers, depending on the model. Customers can have a hybrid-electric or gas powertrain with either all-wheel or front-wheel drive. The 3.5-litre V6 engine produces 295 horsepower and 263 lb-ft of torque. The hybrid variant consists of two electric motors paired with a 2.5-litre four-cylinder engine producing a combined 243 horsepower.
2022 Toyota Sequoia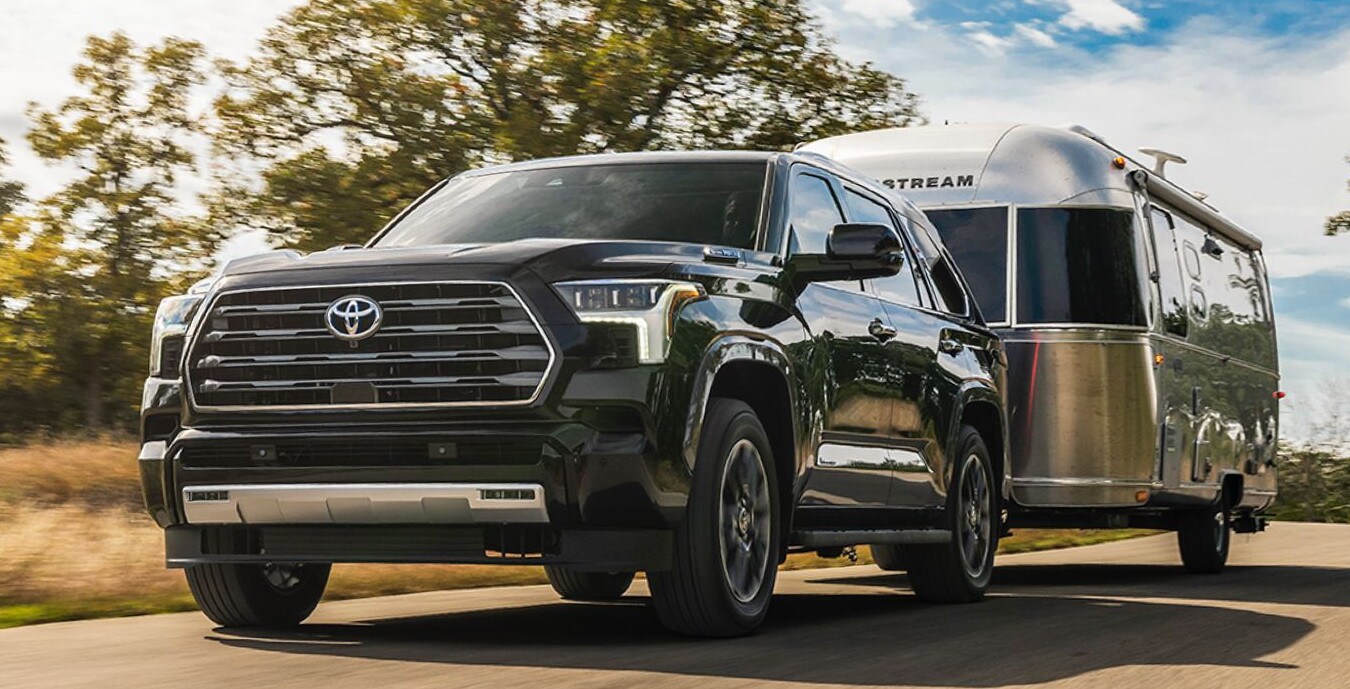 Full-Size Toyota SUVs
The 2022 Toyota Sequoia is a spacious full-size SUV with plenty of passenger space for adults in the third row. Drivers can pair the V8 with either a four-wheel or rear-wheel drive. The 5.7-litre V8 engine produces exceptional power of 401 lb-ft of torque and 381 horsepower. Technology features include a rear-seat entertainment system, a 7.0-inch touchscreen display, a Wi-Fi hotspot, Android Auto, and Apple CarPlay. This large SUV has a towing capacity of up to 7,400 pounds.
2022 Toyota CH-R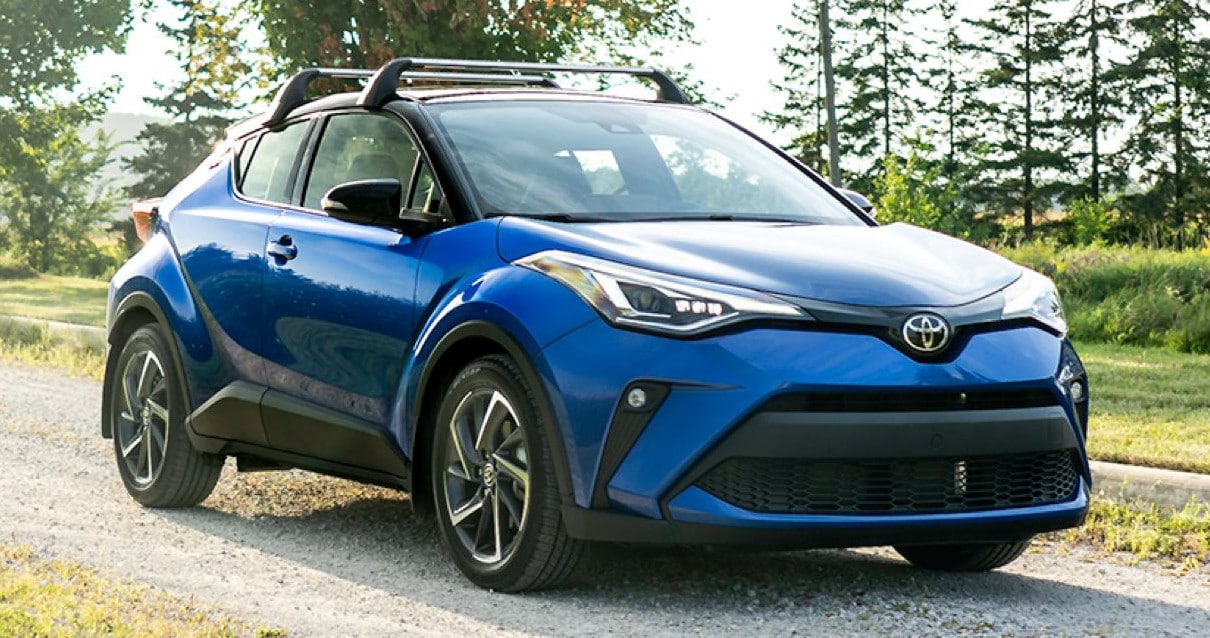 Toyota Crossovers
The 2022 Toyota CH-R is a nimble crossover with a very appealing exterior style. All trims have front-wheel drive, a CVT transmission, and a 2.0-litre four-cylinder engine producing 139 lb-ft of torque and 144 horsepower. The crossover has a fuel rating of 8.7 L/100km in the city and 7.5 L/100km on the highway, making it quite efficient. The attractive interior is made of durable materials with diamond-patterned plastic accents and a faux-leather dash. An 8.0-inch touchscreen display is available with satellite radio, Android Auto, and Apple CarPlay.
2022 Toyota Sienna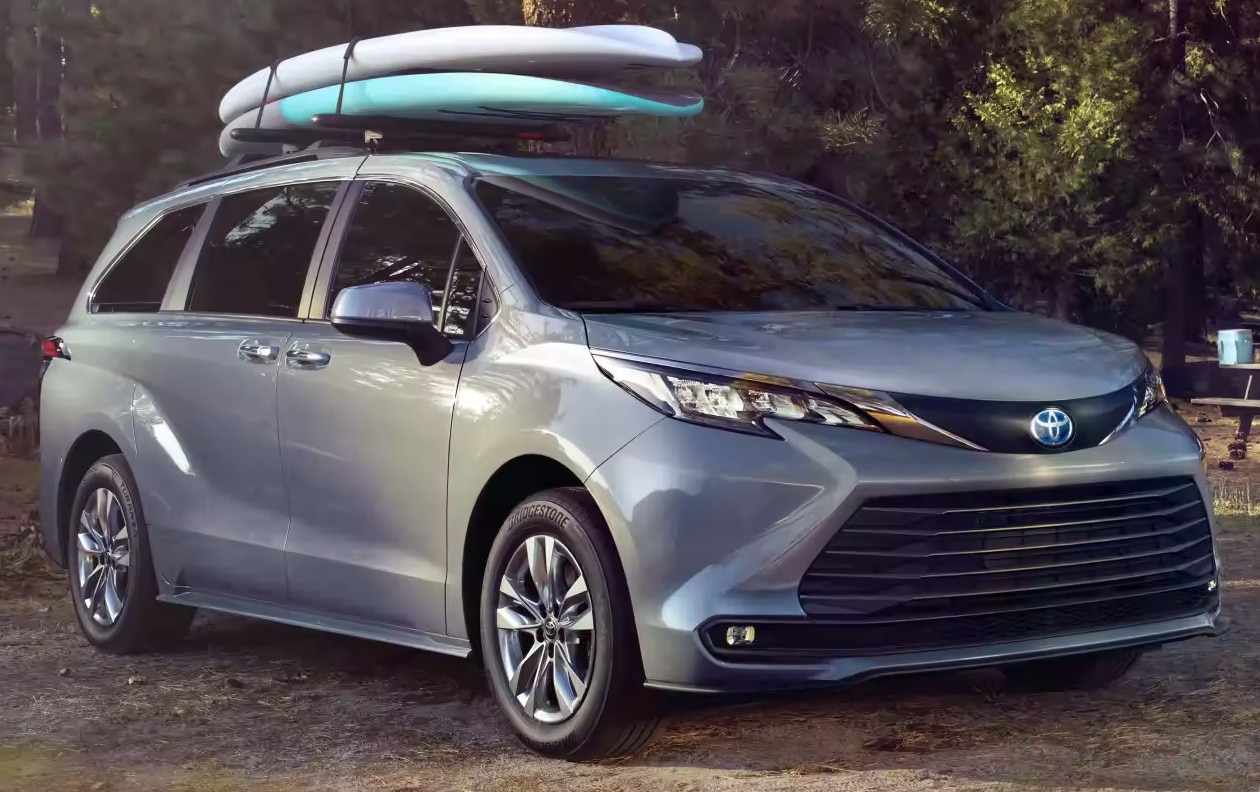 Toyota Minivans
The 2022 Toyota Sienna is a handsome minivan with enough room for family, friends, and everything you need for an adventure. The Sienna is available exclusively as a hybrid with front-wheel drive as standard. Two electric motors are paired with a 2.5-litre four-cylinder engine to produce 245 horsepower. The interior of the Sienna is stylish and modern, with a tall centre console that has a large storage space under it. The premium models have a faux-leather dashboard and a two-tone interior finish. Standard technology features include a 9.0-inch touchscreen display, seven USB ports, wireless smartphone connectivity, in-dash navigation, and a six-speaker system.
Toyota Crossovers and Minivans in Maple, Ontario