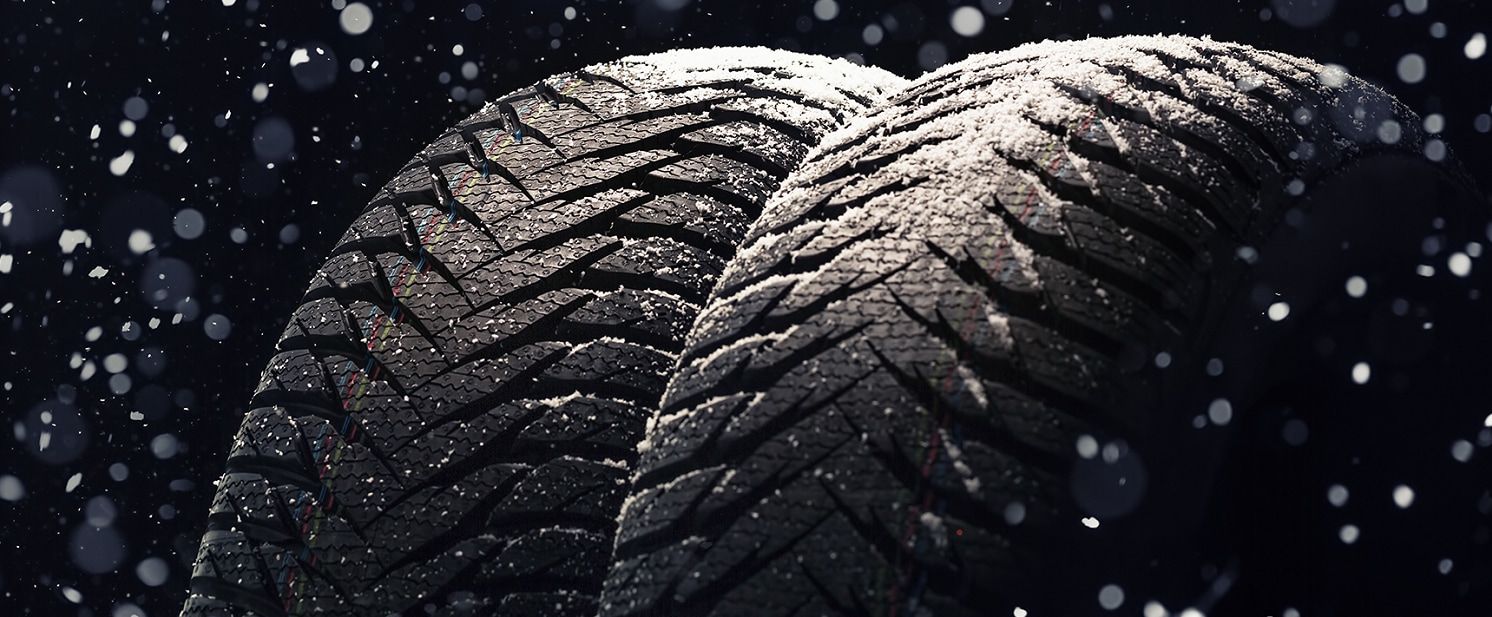 It's Winter Tire Season At Maple Toyota
With cooler weather around the corner, comes the bi-annual ritual of swapping your tires for winter driving. When it comes to tires, a little TLC goes a long way. So if you're planning on tossing your off-season tires in the garage or hauling them around in your car, at Maple Toyota we have a better solution.
The Tire Storage Advantage
Climate controlled tire storage is an important factor to consider for protecting your investment. And with our full-service tires storage centre, this couldn't be any easier. Storing your off-season tires is beneficial for several reasons:
Proper storage prolongs the life of your tires
Frees up space in your house
24hr supervision and security ensures that your investment stays protected
Improper storage can result in reduced life for your tires or end up making them unusable.
If your tires are not stored properly UV light, or direct sunlight can break down the rubber and cause them to become damaged.
Forget the hassle and trust our tire storage experts. We offer 100% customer satisfaction and no hidden charges.

Still Looking For Winter Tires?
Consider purchasing your winter-ready tires from Maple Toyota. When it comes to driving in winter weather, having the right tire matters. As a certified Toyota dealer, we only carry Genuine Parts, made specifically for your Toyota vehicle.
Our knowledgeable mechanics and service staff are available six days a week to answer any tire-related questions. And with price matches, larger order volumes and reduced costs, we pass the savings on to you!
Why wait? There's no reason not to consider Maple Toyota for your next winter tire upgrade.
On-Road Safety With Toyota
While driving in winter weather can be unpredictable, staying extra prepared and cautious while on the road can help you stay safe. Here are a few tips to consider next time you're driving in poor weather conditions:
If you're stuck, be sure to slow down and stay in control. Most collisions are a direct result of drivers going too fast.
Never use cruise control on slippery or icy pavement as it reduces your reaction time and vehicle control.
Steer gently on curves during slippery conditions. Quick acceleration, sudden gear changes and hard braking can cause your vehicle to skid.
If you do skid, release your brakes and steer in the direction you want to go. Be careful not to oversteer as your vehicle could spin.
If you've been driving for a while, you know that it takes longer to stop on slippery roads. Make sure to leave extra space between you and other vehicles on the road.
Be sure to focus on the road - get rid of anything that you may find distracting.
Pay attention to the surface of the road. Asphalt in the winter should look grey-white. If it looks shiny and black, it may be covered in ice. It's important to remember that shaded areas, bridges and overpasses freeze earlier than other sections on the roads.
You've got lights for a reason, be sure to use your vehicle's full lighting system in poor visibility and whiteout conditions.
If conditions become dangerous, don't be afraid to pull over safely and wait for the weather to improve.
Let Us Get Your Vehicle Winter Ready
No matter your needs, at Maple Toyota, we're happy to get your vehicle ready for the unexpected weather ahead. With our knowledgeable and friendly automotive experts, you can skip the stress and enjoy the amazing customer experience we're known for. Book a service appointment with us today!
Hours
Monday

9:00AM - 8:00PM

Tuesday

9:00AM - 8:00PM

Wednesday

9:00AM - 8:00PM

Thursday

9:00AM - 8:00PM

Friday

9:00AM - 5:00PM

Saturday

9:00AM - 5:00PM

Sunday

Closed
>> Find the Tires and Tire Sizes recommended for your Toyota <<
Come into Maple Toyota Tire Centre for all your Toyota Tire and Wheel needs!