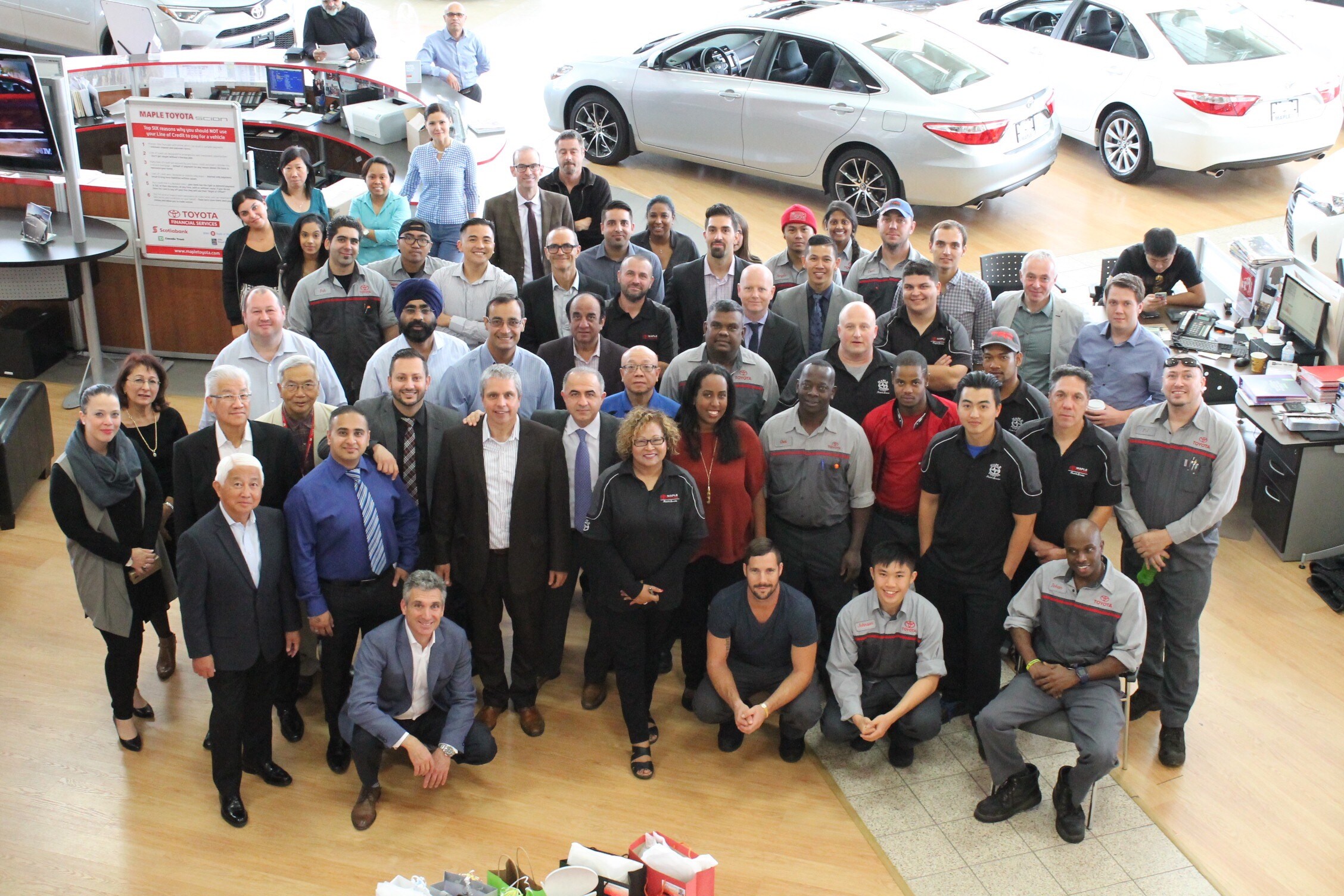 This year marked the 11th year for Maple Toyota! To celebrate, we brought out some delicious cake for our hard-working and amazing team.
We also celebrated the staff members who have been with us for more than 10 years: Corrado Longhin (General Manager), Bill Wood (General Sales Manager), Luba Bulban (Controller), Antonio Tang (Product Advisor) and George Chua (Product Advisor).
But that wasn't all -- we also celebrated becoming recipients of the prestigious Toyota President's Award for 2015!