Toyota's Future Vehicles and Concepts

Get to Know Toyota's Future Vehicles and Concepts
It's one thing to keep your finger on the pulse regarding automotive trends of today and the future, but Toyota would rather set the trends themselves than follow them. In addition to its impressive lineup of electric concept vehicles, the Japanese automotive luminary has gone to great lengths to fine-tune what it believes to be the future in fuel cell electric vehicles: the Next Generation Mirai, an innovation boasting all the advanced safety, fuel efficiency and performance assets needed to take Toyota and its faithful into the future. Those based in Maple, Ontario and the nearby areas of Richmond Hill, Vaughan, North York, and Markham can visit out dealership today to find out more about our new Toyota inventory and the brand's future vehicles.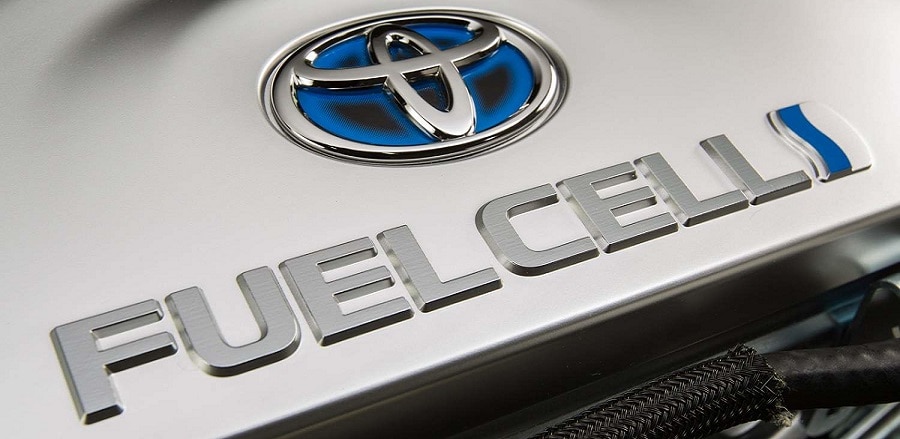 Before taking a dive into the Next Generation Mirai - the crown jewel of Toyota's future vehicles - we recommend exploring the notion of fuel cell electric vehicles (FCEV). In short, an FCEV relies on a fuel cell to power its electric motor, essentially converting fuel into electric energy, as opposed to a conventional plug-in charge that powers most electric vehicles. Given that fuel cells rely solely on air and compressed hydrogen - as opposed to gasoline - to produce electric energy, an FCEV only emits water vapor, making it totally eco-friendly and remarkably efficient.
As far as Toyota's fuel cell future is concerned, the brand continues to operate on the belief that the future runs on the most abundant element at our disposal, and the new Mirai says they might be onto something. Hydrogen-powered fuel cell technology is also scalable and therefore adaptable to a device as small as a smart phone or an entire building, and Toyota recently reconfigured their fuel cell powertrains to a lineup of Kenworth semi-trucks capable of hauling loads of up to 80,000 pounds. Those zero-emission trucks now move freight in and around the ports of Long Beach in Los Angeles, and between FCEV fueling times akin to those of traditional motor vehicles and the improving cost efficiency of fuel cell powertrains, it's only natural to think FCEVs are here to stay, and Toyota is leading the charge.
Toyota's Next Generation Mirai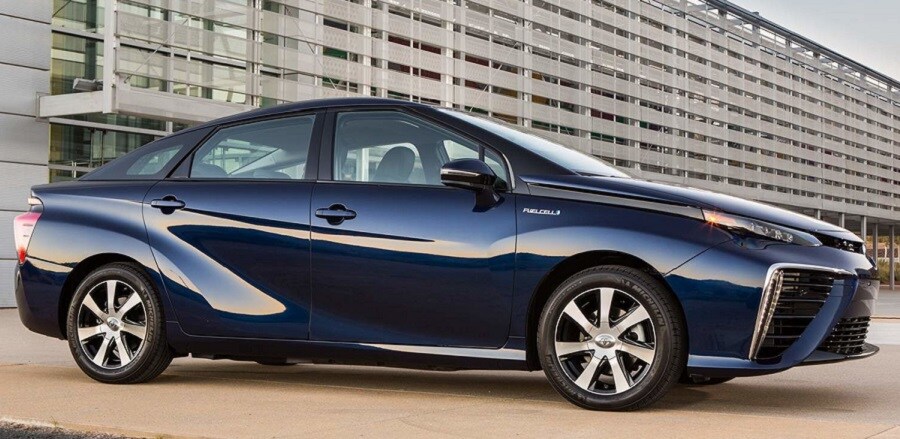 The Next Generation Mirai sedan has led Toyota's program of future vehicles and concepts for some time, having broken ground in 2015 as the first hydrogen-powered FCEV available for retail in North America. Toyota has since gone to great lengths to fine-tune the premium sedan, and the results are immediately visible in the Next Generation's electrifying style, one based on Toyota's Premium rear-wheel drive platform. With a striking, yet elegant coupe-inspired aesthetic and bold 20-inch alloy wheels, Toyota's Next Generation Mirai looks every bit the premium sedan of the future, and that goes for its interior as well. The Toyota brain trust has blessed the new Mirai with a clean, quiet cabin and the standard, user-friendly Toyota Premium Multimedia System, which includes a navigation system, a high-resolution 12.3-inch TFT touchscreen and 14-speaker JBL audio system. In short, the Next Generation Mirai premium sedan gives motorists a multi-faceted taste of what the future holds without scaring them away from it.
What Will Cars Look Like in 2050?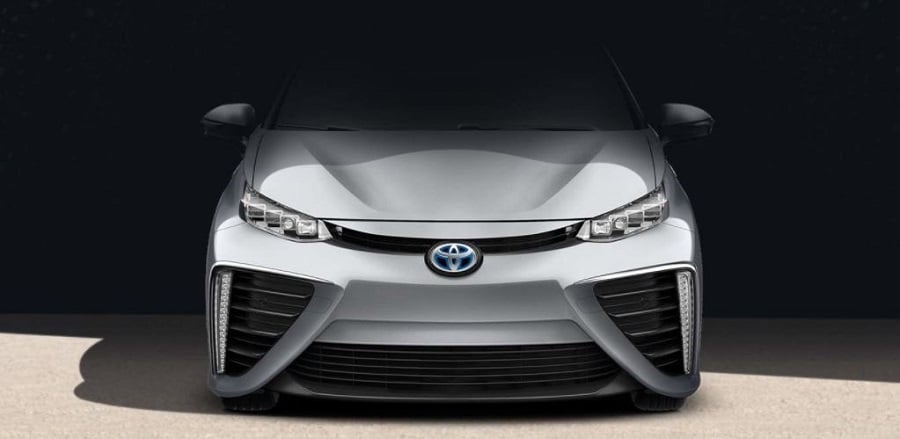 As automakers continue their gradual shift away from traditional, gasoline-powered motors toward smaller hybrid, electric, and hydrogen-powered vehicles will only be fine-tuned until one of them becomes the automotive norm (and beyond), and based on Toyota's future concept developments, it appears as though the latter will end up claiming the lion's share of the market. The scalability of hydrogen-powered fuel cells means endless possibilities not just in automation, but in a bevy of industries, and with automakers making great strides in designing compact hydrogen fuel cells without compromising performance, it's not outside the realm of possibility that FCEVs will have claimed the automotive throne by 2050.
In the meantime, those in the market for one of Toyota's ever-reliable motors can visit our Maple Toyota dealership's owners page online for more on the perks of being a Toyota owner or contact our finance centre for details on how to proceed with an application.
Make an Inquiry
* Indicates a required field