Toyota Extra Care Protection
What Are The Benefits of our Extra Care Protection?
We go above and beyond your already amazing factory warranty with:
Oil and Filter/Inspection Program*
Towing
Emergency Road Service
Rental Assistance
Trip Interruption
Road Hazard Protection and Travel Planning Assistance
Take-over Mechanical Protection when Toyota factory warranty ends (up to 7 years or 200,000 km of coverage)

*Plan must be purchased within 31 days of the vehicle registration date.

Also, our ECP helps to preserve the resale value of your Toyota and it's transferable! All you have to do is sign and submit the transfer form and your ECP will be transferred at no extra cost.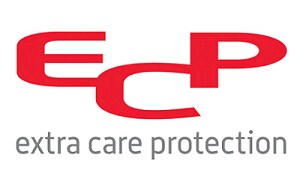 Mechanical Protection
You shouldn't have to worry about keeping all of the parts of your well-oiled machine in check, so your ECP covers that for you. Our plan covers: 
Almost every component of your vehicle is covered. To find out more about your coverage, contact Maple Toyota at 1-888-TOYOTA-8.
Your desired terms, with a wide range of kilometer limits that suit your driving wants and needs
Service from any of our 1500 Toyota dealers across North America
Oil and Filter / Inspection Program
Plan must be purchased within 31 days of vehicle registration date. Please contact Maple Toyota for specific program details.
Vehicle Rental Assistance
ECP is always there to help you, even if your vehicle is out of commission for the night due to a covered component. This covers:
Up to $40 a day for a maximum of 5 days of rental
An extra 5 days if required parts are on back-order
Up to $400 rental assistance per single event
Emergency Road Assistance:
This includes:
Tire Road Hazard Protection
Trip Interruption
Travel Planning Support
Mechanical Breakdown
Towing Service
Accident Towing
Tire Road Hazard Protection
This will keep your original tires turning for up to 36 months/50,000 kms and offer you coverage for: 

Tire Repair/replacement
100% reimbursement
No pro-rated adjustments
Installation and balancing
Trip Interruption
If you are over 300 kms from home and a covered component fails you can simply call the toll-free number (1-888-TOYOTA-8). The Extra Care Protection helps you with up to $100 a day for 3 days for a maximum of $300 per single event. 
This covers: 
Hotel
Meals
Alternate transportation
Travel Planning Support
With a quick call to our toll-free number (1-888-TOYOTA-8) and receive your personalized travel planner, which includes:
Highlighted road, city and vacation area maps
Tour and accommodation directories
Alternative routes and trip log
List of Toyota Dealers en route
An information package that lists historical sites, attractions and entertainment that can be found while on your way.
Mechanical Breakdown Towing Service
We provide this service to your choice of Toyota Dealership within 50 km or to the nearest Toyota Dealership within 300 km. All you have to do is dial our toll-free number for towing assistance (1-888-TOYOTA-8). We're available 24 hours a day, 365 days a year, and offer you up to $250 towing expense per occurrence. 
Accident Towing
We will tow you to your choice of Toyota Dealership within 50 km or to the nearest Toyota Dealership within 300 km. An additional tow will be provided, if necessary, from an accident-reporting center. 

Up to $100 each occurrence, for any of the following services


Boosting a dead battery
Providing key lockout service
Delivering gas if you're stranded
Changing a flat tire
Winching from a ditch
Our valuable ECP program provides you with so many services because we want to keep you protected throughout your driving experience with us. Check out some extra features we offer to cover your Toyota vehicle: 
Genuine Toyota parts
Factory-trained technicians
Potential higher resale value
Protection from unforeseen expenses
Protection from growing costs of vehicle repair
No deductible
Protection from unexpected mechanical failure, road emergencies…etc
Questions about ECP Extended Warranty?
* Indicates a required field